Well this page is sort of mandatory I guess... the place where I post any sort of Awards that Slashdot gets. Thanks to everyone who awards us for what we're doing, and thanks to everyone that is helping make this site great. If you know of an award that we've earned that isn't listed here, I'd love to hear about it... send me mail.
Nov 26, 1997
We were awarded Project Cool's Cool Sighting award on November 26 1997


Dec 2, 1997
USA Today gave us a Hot New Site award on Dec 2 1997


Dec 9, 1997
Dynamite Site of the Nite for Dec 9, 1997


Dec 9,1997
Cool.com's Site of the Day.


Dec 13,1997
The Original Cool Site of the Day


Dec 17, 1997
WebTrips Rocking Computing Site of the Week


April 20, 1998
The Mining Company, Focus on Linux, Best of the Net

April 27, 1998
ULINX Usable Links for Linux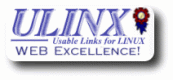 Sep 8, 1998
itmWEB "5 Star Selection"


Oct 08 1998
Guardian's Pick of the Clicks


Nov 18 1998
Fierce Dot Com's Fierce Pick


Dec 7 1998
DPI Resource Of The Week Award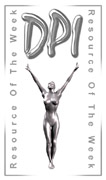 Jan 21 1999
Cool Site of the Year in the 'Zine' Catagory


Feb 9 1999
Planet Click Coolest Site


March 1999
My Mac Site of the Month


April 13 1999
PC Mike's Website-of-the-day


April 18 1999
World's Best Websites


Jan 2000
Mensa in Bern Thinks This Site Is Cool


Feb 2000
PiSig Labs Divine Site of All Time